Plan Your Trip to Miami Beach
Planning your trip to Miami Beach is part of the fun, and we've compiled a list of trip planning resources to make your planning easier, and save you money too:
Plan your trip to Miami Beach, Florida by using these great discount resources below. From car rentals and hotel bookings, to flight comparisons and passports, this is the place to start.
We are a resource website that has been primarily developed for readers so they can discover this paradise known as Miami Beach. We do not take or make bookings, but we have listed the top companies that do on this page. Start your trip to sunny Miami Beach by checking out amazing discounts and package deals!
Travelers or laptop users often find it impossible to send emails when away from home or the office. We highly recommend using the
SMTP2GoWorldwide SMTP Server
which works from any location in the world! In other words it can be used from places such as hotels, Internet cafes, airports, wireless hotspots, home or the office.
---
Flight Comparison Websites
Book a Miami Beach Hotel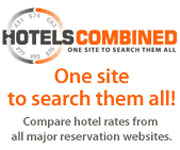 Find Car Rentals
Other Trip Planning Resources

---
Don't forget to sign up for our FREE newsletter called 'Viva Miami Beach!' that will provide you with all the up-to-date information you will need about the beautiful area of Miami Beach, as well as where to save, what to do and where to eat!
Please Note: Miami Beach Travel Guide will never rent, share or sell your private information to any third parties.


Back to Top of Plan Your Trip Page

Back from Plan Your Trip to Miami Beach Travel Guide Home